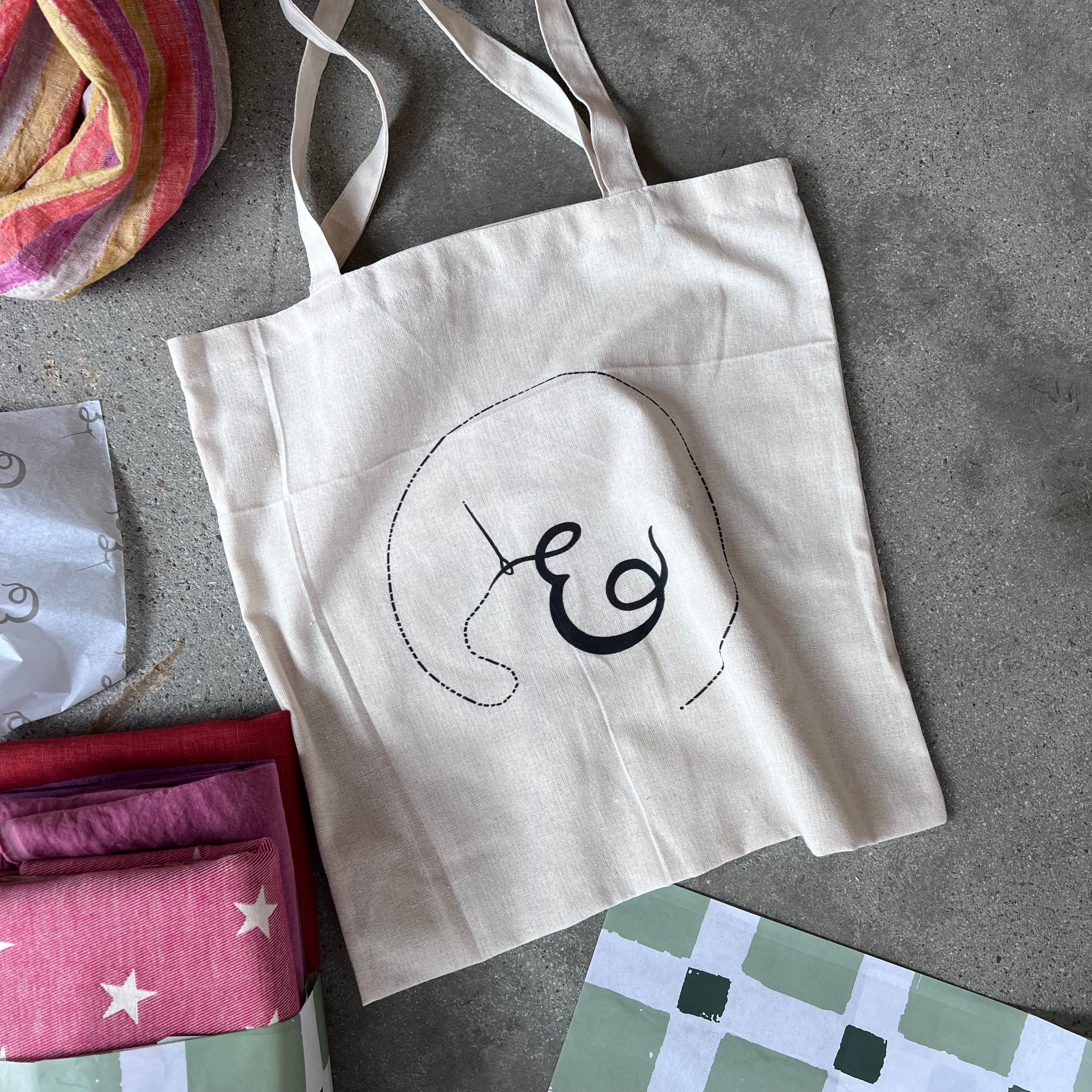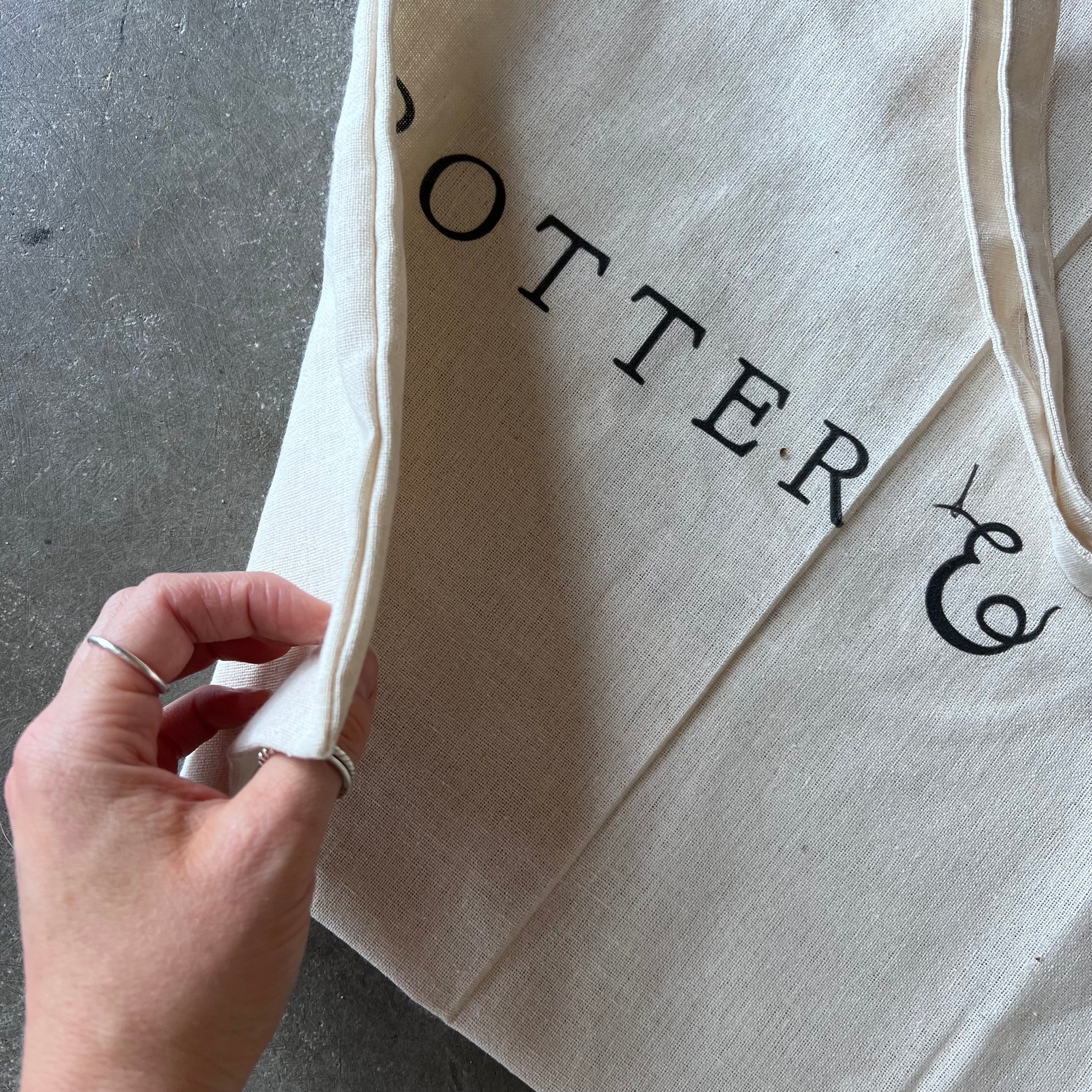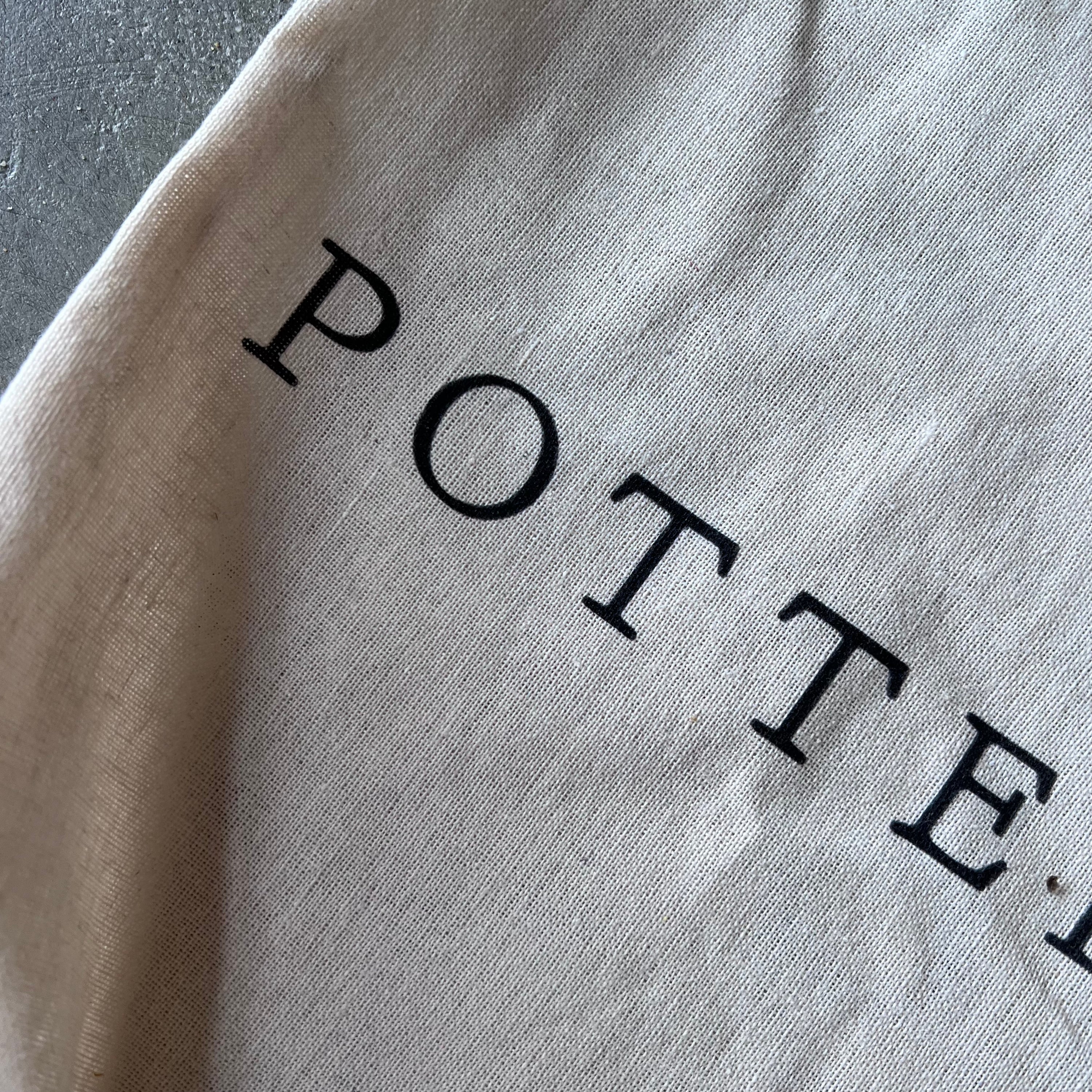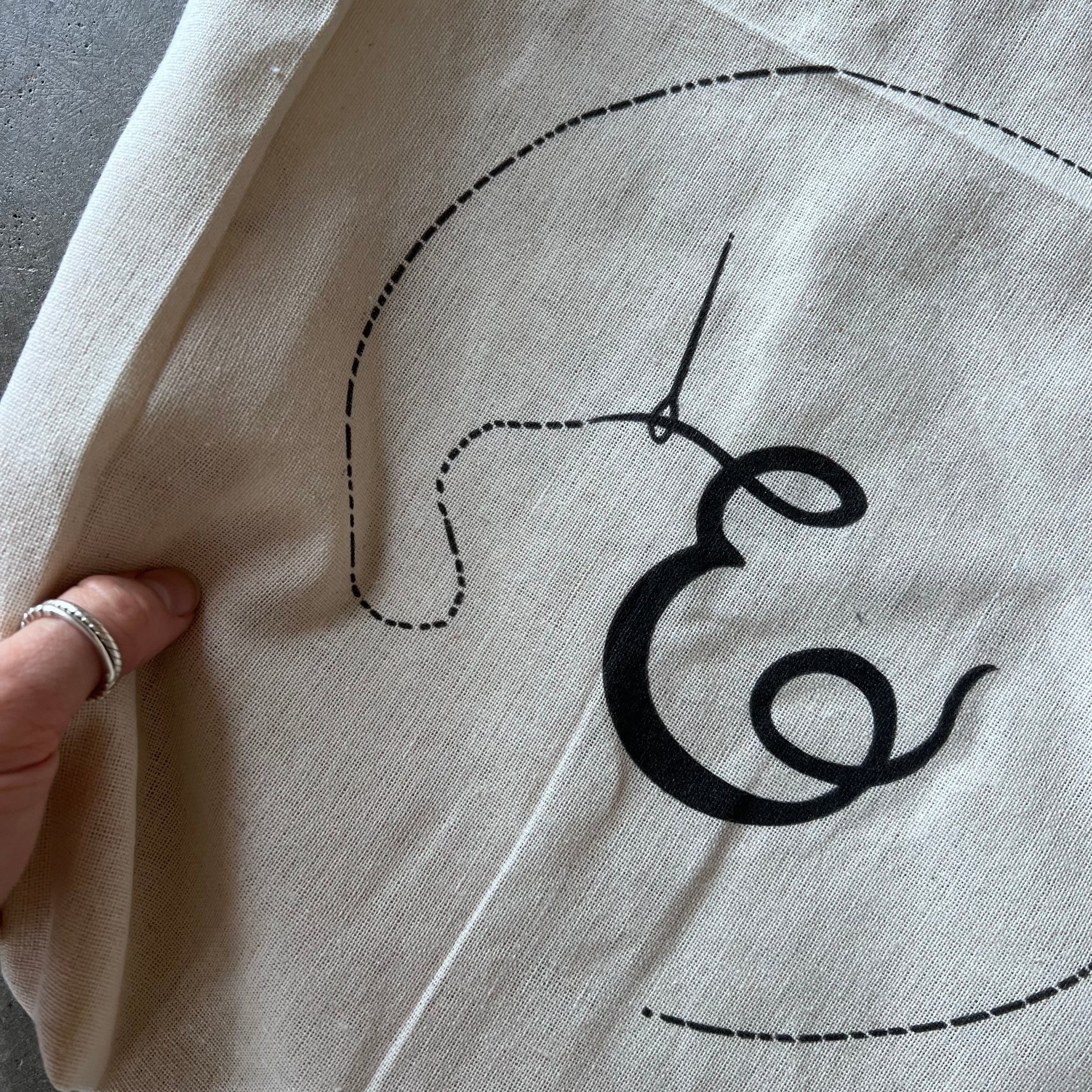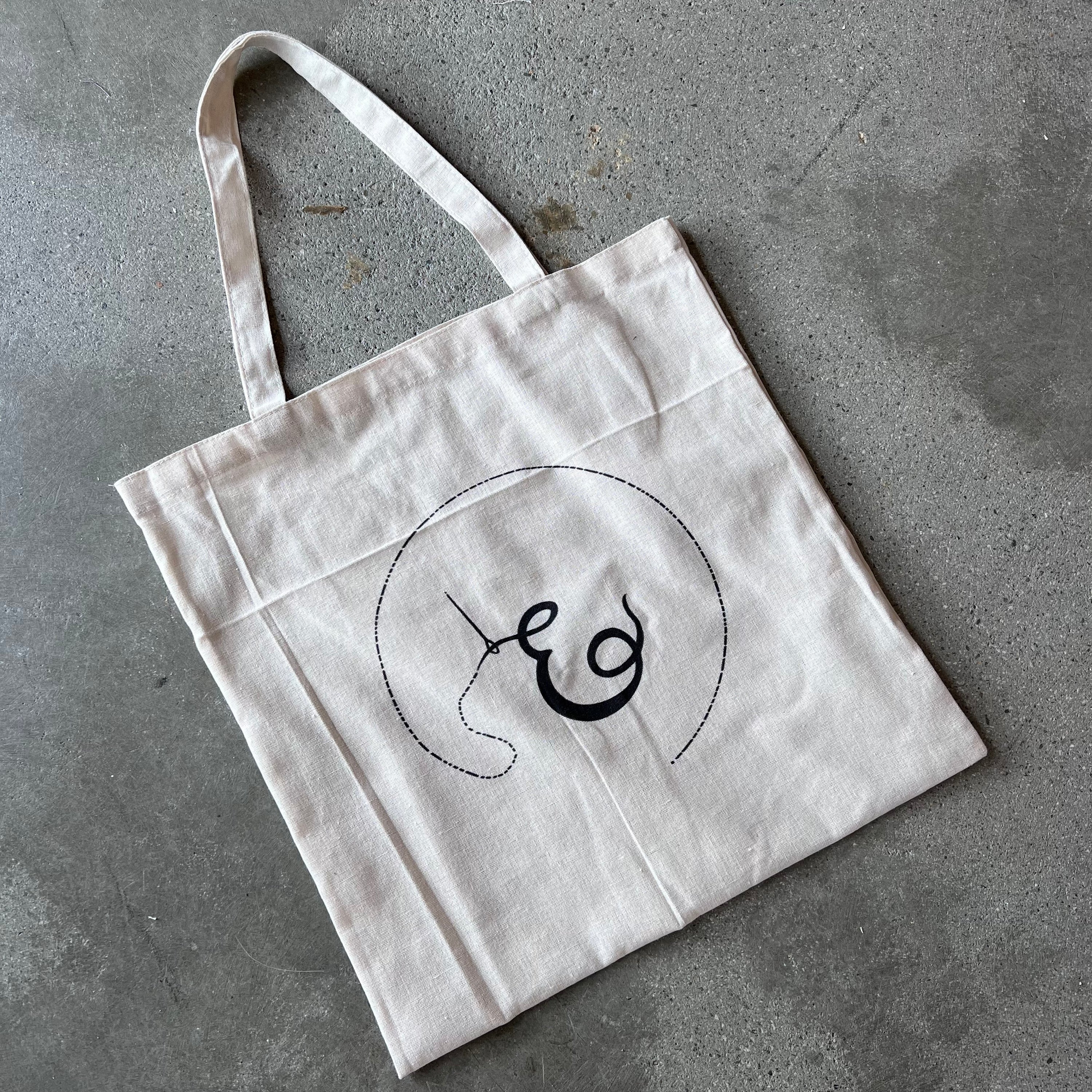 Description
Certifications
A cute little Potter & Co branded tote bag to store all your fabric goodies. Perfect for all shopping adventure but most importantly fabric...
Reusable 
100% Organic Cotton (GOTS)
400m x 400m 
Water based inked used for printing 
SHIPPING OPTIONS
DOMESTIC (within Australia)
AUS POST- Standard parcel post
$10 for all cut fabric orders
3-8 business days
AUS POST- Express post
$15 for all cut fabric orders,
2-6 business days 
STAR TRACK- Overnight
$20 for all cut fabric orders
Overnight-3 business days
FREE SHIPPING
Orders over $150
INTERNATIONAL
ASIA: Flat rate of $30 
(HONG KONG, INDIA, INDONESIA, JAPAN, MALAYSIA, SINGAPORE, THAILAND, VIETNAM)
USA AND CANADA Flat rate of $35 
(ALL 13 CANADIAN PROVINCES, ALL 54 US STATES, FALKLAND ISLANDS)
UK AND IRELAND Flat rate of $40 
EUROPE: Flat rate of $45 
(FRANCE, GERMANY, ITALY, NETHERLANDS, NORWAY, SPAIN, SWEDEN, SWITZERLAND, DENMARK)
MIDDLE EAST Flat rate of $35 
(UAE, QATAR)
SAMPLES
Single
$2 samples can be ordered on any fabric. Approx postcard size
**ONLINE ONLY** Samples cannot be ordered in store
Potter & Co
TOTE BAG
Add a little reusable tote bag to your purchase to store all our goodies on your fabric shopping adventures.
100% Organic cotton and printed with water based inks
view
Introducing
HONEY HEMP
We are beyond excited to launch our brand new Hemp range! We have been working on Hemp development for about 10 months now so it is exciting to see the full rolls sitting in our warehouse.
view fabric